Posts for tag: oral sedation
By Forest Hills Dental
September 25, 2012
Studies have shown that as many as 75 out of every 100 people fear dental visits; and for 10 to 15 of them, the fear is so great that they never get treatment — leading to serious dental problems and worse. Untreated disease in your teeth and gums can negatively affect the health of your entire body.
How can you conquer your fears so you can get the treatment you need? The answer includes (a) working with us to overcome your fears and have a positive experience while undergoing dental treatment, and (b) using oral sedation or anti-anxiety medication to help you quell your fears and relax.
Overcoming Your Fears
People develop fear of the dentist when they have a bad dental experience themselves, or sometimes when they hear of a bad experience someone else has had. The more you are afraid, the more you feel the symptoms of fear, and the more you connect those symptoms with the experience. You need to stop this negative memory sequence and replace the feelings of fear and loss of control with memories of good experiences and feelings of being in control.
It helps to know that you are not alone in your fears and that you can do something positive about them. First, make an appointment to discuss your fears with us, your dental professionals. Start with small procedures that cause only mild anxiety, and give yourself adequate time to get over your fears.
Using Oral Sedation
You have already gradually reduced your fear through your discussions and previous appointments. When you are ready to go to the next step, consider using oral sedatives or "anxiolytics" (meaning that they dissolve anxiety) to help you feel relaxed and comfortable.
Oral sedation — so called because you take it by mouth — allows you to let your guard down and focus on feeling peaceful, yet you remain awake and in control. The medication is either placed under your tongue and dissolved there (sublingual) or swallowed whole. Since it is taken by mouth, it does not require an injection, so it is easily taken by people who are afraid of injections.
The oral sedative and anxiolytic medications dentists use have been subjected to rigorous research and testing and have a long safety record after decades of use.
By using this two-step process you can reduce your fears and begin to get the care you need. And we, your dental professionals, are able to work more efficiently because we can focus on the work at hand, knowing that you are comfortable and relaxed.
Contact us today to schedule an appointment to talk about any fears you may have. You can also learn more by reading the Dear Doctor magazine articles "Overcoming Dental Fear & Anxiety" and "Oral Sedation Dentistry."
By Forest Hills Dental
August 01, 2012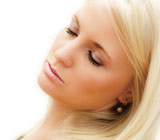 For some people, going to the dentist is just like any other routine healthcare visit that they manage without any qualms. For others, the experience can cause some trepidation or even anxiety. In fact, some people even contemplate canceling appointments and neglecting their oral healthcare. If the latter better describes how you or someone you know feels about going to the dentist — even for a routine exam and cleaning — then we have great news for you! We offer our patients oral sedation (sedation dentistry) that allows you to relax both your mind and body so that you can focus on feeling peaceful and at ease rather than anxious.
What is oral sedation?
Often referred to as "comfortable" or "relaxation" dentistry, sedation dentistry offers an approach to dentistry that includes gentle management of your anxiety by using an anti-anxiety prescription medication that simply dissolves away your anxiety. The medications are administered by mouth (orally) to help transition you from feeling nervous to a more comfortable state of being.
Is it easy to take?
Another reason oral sedation is so popular is because it does not require an injection (shot), so, if you are afraid of needles, you simply do not need to worry. Typically, a pill is first placed under your tongue (sub-lingually) where it dissolves and penetrates the skin going straight into your system and then the rest is simply swallowed. This method and the quick-acting sedation medication make relaxation both effective and safe.
Is it safe?
Pharmacists and health professionals measure medications' effectiveness by measuring their "therapeutic index." The larger the number is on this scale, the safer the drug. The oral sedation medications we use have the highest numbers possible on this scale and thus they are the least likely to cause any adverse (negative) reactions.
Want to learn more?
Contact us today to discuss your questions or to schedule an appointment. You can also learn more by reading the article "Oral Sedation Dentistry."
By Forest Hills Dental
April 27, 2012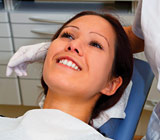 When it comes to patient comfort, one of the most important developments of the 21st century has been sedation dentistry, which enables you to relax in both mind and body allowing you to focus on feeling peaceful rather than anxious. And the prescription medications we use are some of the safest on the "therapeutic index" (the scale pharmacists and health professionals use to measure the safety of medications.) However, it is critical that we are aware of any medications you are already taking and your medical health and history, so let us know all about you so that we can avoid adverse (negative) reactions. Please note that we will take a full history to gain this information prior to any treatment or sedation — our utmost concern is your safety. During this time, it is vital that you are honest and feel comfortable sharing your responses to our questions. It's also our way of getting to know you and the first stage in relieving your anxiety. We will need to know all about:
All medical conditions for which you are currently being treated.
All prescription medications you are taking.
Over-the-counter (OTC) medications, remedies, or vitamins and/or supplements you are taking. This even includes aspirin, St. John's Wort, and Kava Kava. (Why? If taken daily for good heart health, aspirin thins your blood and thus may interfere with blood coagulation. And St. John's Wort and Kava Kava may be beneficial in helping relieve depression, but they can negatively impact how oral sedation medications work.)
Foods and drinks you consume, such as alcohol and even grapefruit (juice or the fruit), can negatively impact how your body responds to both your treatment and sedation medications.
And lastly, we need to know if you are a tobacco user — especially if you are a smoker. In addition to increasing your risks for oral and other cancers, tobacco can negatively influence the effectiveness of sedation medications.
To learn more about this topic, read the article "Oral Sedation Dentistry." Or you can contact us today to discuss your questions or to schedule an appointment.