Posts for tag: crowns
By Forest Hills Dental
November 26, 2018
One of the most revolutionary developments in dentistry is the development of the CEREC system. CEREC stands for Chairside Economical Restoration of Esthetic Ceramics. CEREC is a sophisticated system of designing and making top-quality dental restorations in a single visit. Forest Hills Dental, which is located in Forest Hills Queens, NY, offers CEREC same day crowns. Dr. Gregory Mark is one of the top dentists in Forest Hills Queens, NY. Here are five benefits of CEREC same day crowns.

1. The Luster of Real Teeth

If you want a natural-looking smile, then CEREC dental crowns are the way to go. CEREC dental crowns are created from a block of porcelain, which is natural-looking and beautiful. The single block of porcelain resembles a person's natural tooth structure. Nothing gives the same translucency, depth, and luster like a CEREC dental crown.

2. A Better Color Match

It's important that you have dental restorations that match the rest of your teeth. Your dental crown should match the color of your teeth for the best looking, most natural results. With the CEREC system, your dentist can choose from 17 shades to allow him to give you a dental crown that is better matched to the natural color of your teeth.

3. Durability and Strength

CEREC dental restorations are known for their great strength and durability. CEREC crowns are tough like natural tooth structure. Your dental crown will be created from a thick, durable block of ceramic that is able to withstand wear and tear. A CEREC crown acts as a strong covering for a tooth that has been damaged or weakened.

4. Save Your Precious Time

With the CEREC system, your dentist can place your crown in just one visit. The treatment takes about one hour and you will leave the same day with your new CEREC dental crown. Say goodbye to that temporary crown and those follow-up appointments and the results will look spectacular for years to come.

5. A Healthy Smile

A CEREC dental crown can last for years. To achieve this goal, you will need to maintain a high level of oral hygiene. Keep your gums and teeth healthy by brushing and flossing regularly – especially around the crown. Using mouth rinses can also help. Remember to visit your dentist regularly for dental checkups and professional dental cleanings.

If you need a dental crown, why wait? We can help you today. Call Forest Hills Dental at 718-275-9792 today to schedule a dental consultation in Forest Hills Queens, NY. With CEREC crowns, you can have a smile that's both strong and beautiful!
By Forest Hills Dental
January 15, 2015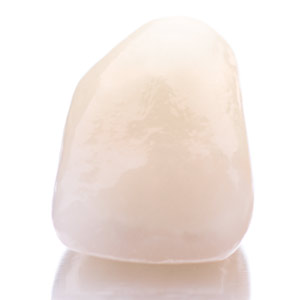 Today's crowns, the visible part of a tooth replacement system, can effectively mimic the shape and color of natural teeth. But not all crowns are equal — so it's best to be well-informed before you undergo a restoration on your natural teeth such as a single crown or bridgework — or if you need a crown on a dental implant that replaces a missing tooth.
To give you a starting point, here are 3 things to keep in mind about crowns as you consider a dental restoration.
Material composition. Most crowns in years past were made of a precious metal, most notably gold. What it lacked in appearance, it made up for in performance and durability. In recent years, dental porcelain has become the popular choice because of its ability to mimic the appearance and translucent color of natural teeth. Today's porcelains are much stronger and are used more frequently for back teeth than in years past. A common recommendation for back teeth is a hybrid crown using metal and porcelain. Metal is incorporated beneath the porcelain in this type of crown to create a strong foundation and is also used along biting surfaces for strength. Porcelain is used in the more visible areas for esthetics.
The dental technician's level of artistry. Most dentists sub-contract crown fabrication to dental laboratory technicians who may have varying levels of experience and artistic ability. A highly skilled technician can produce a crown that blends seamlessly with the patient's remaining natural teeth.
Take a "test drive" of your future smile. Although we as dentists adhere to certain aesthetic principles, beauty is ultimately subjective — "in the eye of the beholder." The final product must meet your expectations and level of comfort. If available, then, consider wearing temporary "trial smile" crowns as a preview of your new smile while your permanent set is under construction. This allows you to "try out" your future smile ahead of time, so you can make recommendations and sign off on the final set before it's finished.
Undertaking any dental restoration is an important life step, both for your health and appearance. Being well-informed — especially about the crowns that you and others will see — will help you make wise choices that lead to a satisfying outcome.
If you would like more information on crowns, please contact us or schedule an appointment for a consultation.
By Forest Hills Dental
February 26, 2013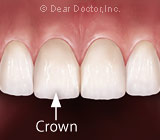 It is always good to be prepared before you have any dental or medical procedure. Make sure that you are informed and know what to expect to make you as comfortable as possible. We recommend that you have a list of questions with you to ask us during your consultation. If we inform you that you need a crown, consider asking any or all of the following questions:
Am I a good candidate for a crown?
Can you do a computer-generated mock-up of my new smile with crowns? (This question is only applicable if the crown is for a front or visible tooth.)
Is there a way that I can "test-drive" my new smile and crown(s) before making them permanent?
How long will the entire process take from my first appointment through completion?
What are the risks, benefits and alternatives associated with the type of crown(s) you are recommending?
Is there any discomfort associated with crown procedures?
Will I need or receive any type of sedation when you prepare (drill) the tooth or teeth for a crown?
Is what you are recommending commonly done?
Can you show me some before and after photos of cases that you have done?
How much will my crown(s) cost?
Will my insurance cover all or a portion of the cost?
How long can I expect my crown(s) to last?
Will there be any maintenance required with my crown(s)?
To learn more about crowns, read the Dear Doctor article, "Porcelain Crowns & Veneers." Or you can contact us today to discuss your situation and schedule a consultation.