Posts for tag: bad breath
By Forest Hills Dental
August 23, 2012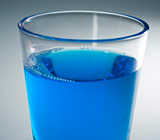 In our office, many of our patients are always asking us if over-the-counter (OTC) mouthwashes or mouthrinses are truly effective tools for curing bad breath. Unfortunately, nearly all of them merely mask any odorous smells temporarily — regardless of how refreshing they taste. There are mouthrinses available that are effective for treating gingivitis and tooth decay, but you must visit our office to obtain a proper diagnosis and a prescription for them. Reality is that a mouthrinse alone can't cure bad breath; however, there are products available that can make a positive impact on your dental health. The key is to match the right mouthrinse to your specific dental need.
OTC mouthrinses that contain about 0.05% sodium fluoride are an effective tool that when combined with good oral hygiene can significantly reduce the development of tooth decay.
OTC mouthrinses that contain alcohol, triclosan, sanguinaria extract, zinc and/or essential oils such as menthol can somewhat help reduce the bacteria in plaque, which in turn can reduce gum inflammation (gingivitis) and bad breath when used in combination with proper brushing and daily flossing.
Prescription mouthrinses containing chlorhexidine may be more effective in helping to control both gingivitis and tooth decay in certain circumstances. This is because chlorhexidine inhibits the formation of dental plaque by preventing bacteria from sticking to your teeth.
While bad breath may seem unbearable, it is often treatable. The key is to determine and then address what is causing your bad breath. A simple trip to our office for a proper exam, assessment and thorough cleaning along with improved oral hygiene may just do the trick. Contact us today to schedule a consultation for an examination and treatment plan.
Learn More
To learn more about mouthrinses, read the Dear Doctor article, "Mouthrinses."
By Forest Hills Dental
December 18, 2011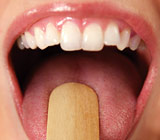 If you have ever had halitosis (bad breath), you know it can cause you to feel self-conscious and embarrassed. And while the odor is typically a primary concern, determining what is causing it is a task we can assist you with resolving. This is especially true when you experience bad breath outside of those times when you've just consumed pungent foods and drinks such as coffee, garlic or raw onions. For example, it is quite a different scenario to have family members, friends, co-workers or even total strangers consistently complaining or using body language to denote your bad breath. If the later best describes your situation — and be honest with yourself — then you need a thorough dental exam to discover the ultimate cause (or causes) of your halitosis. This is especially important because so many people are unaware that there can be numerous oral and/or general health concerns triggering their bad breath.
Most unpleasant mouth odors arise from the more than 600 types of bacteria found in the average mouth, with several dozens of these bacteria being the primary culprits for producing foul odors. And while food particles left between teeth can be key contributors to bad breath, the tongue or more specifically, the back of the tongue, is the most common location. Dry mouth is another cause for bad breath, as evident by the dreaded morning breath we all experience from mouth breathing as we sleep. Bad breath is also caused by certain medical conditions such as liver disease, lung infections, diabetes, kidney infections or failure and cancer.
The good news is that we can work with you to develop an effective treatment for your bad breath. And if necessary, we can work with your physician on a total treatment plan should your condition be due to health conditions outside your mouth. However, if your bad breath originates in your mouth, we may recommend any or all of the following to return your mouth to optimal oral health:
Oral hygiene instruction to learn the proper ways to brush, floss, scrape your tongue and use mouthwashes
Denture hygiene instruction for proper cleaning and maintenance of both full and partial dentures and bridgework
Periodontal (gum) therapy that includes professionally cleaning your teeth (scaling), smoothing your teeth's root surfaces (root planning) and possible antibiotic therapy
Removal of tooth decay where large, open cavities (caries) are present
Repair of broken fillings
Removal of wisdom teeth (third molars) with gum flaps
Treatment of yeast infections (candidasis)
To learn more about the causes and treatments for halitosis, read the Dear Doctor article, "Bad Breath — More Than Just Embarrassing."
Ready To Take The Next Step?
If you want to address your own concerns with bad breath, contact us today to schedule a consultation for an examination and treatment plan. You will find yourself smiling and laughing more once you are confident you have a clean, healthy mouth.
By Forest Hills Dental
August 21, 2011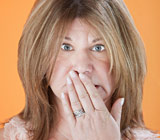 Having someone tell you that you have bad breath can be humiliating, but it can also be a sign that you need to see your dentist. Bad breath (or halitosis) can be a sign of an underlying dental or health problem, so before you run out and stock up on breath mints, make an appointment with our office. Using breath fresheners will only disguise the problem and not treat the root cause.
It's important to remember that if you have bad breath, you're not alone — it's the third most common reason people seek a dental consult. We use a systematic approach to determine the cause of your halitosis and offer a solution.
Causes: Ninety percent of mouth odors come from mouth itself — either from the food you eat or bacteria that may be present. Most unpleasant odors originate from proteins trapped in the mouth that are processed by oral bacteria. When left on the tongue, these bacteria can cause an unpleasant smell. Dry mouth, sinus problems, diet and poor oral hygiene can also cause bad breath. In rare cases, a medical condition may be the cause.
Treatment: The best solution will depend on determining the real cause of your halitosis. If bad breath emanates from the mouth, it most commonly is caused by gum disease or even tooth decay, which need to be treated to correct the problem. If halitosis is of systemic (general body) origin, a more detailed examination might be needed from a physician. But the solution may also be as simple as demonstrating how to effectively remove bacterial plaque from your teeth, or offer instruction on proper tongue cleaning. If the cause is gum disease, we may suggest a deep cleaning and possible antibiotic therapy.
Contact us today to schedule an appointment to discuss any questions you may have regarding bad breath. Read more about this topic in the Dear Doctor magazine article "Bad Breath: More Than Just Embarrassing."